Webpage translation & Localisation
Translating the content of a web page requires not only language abilities but also knowledge of the local culture and linguistic conventions. Delivering the wrong massage could be not only unprofessional but it can also bring serious consequences for your brand, product or service. Professional translation can save you time and money.
When the content is personalised, customers tend to connect better with the brand or products, making it easier to complete the purchase and remember the brand for future endeavours. Also, having your content correctly translated and localised, will correctly position your brand or product in the (local) search engines. See what we can do for you in terms of Multilingual SEO here.
Although English sites may generate traffic they rarely convert those visits into purchases. Consumers prefer to buy in their language.  
We can translate all kinds of websites, making your content available for your desired audience. We can manage: 
Company sites

E-commerce pages & product description pages

Blogs and community sites

Press releases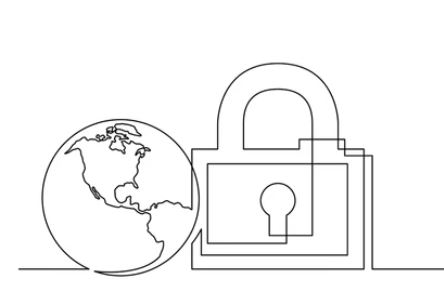 How to make a good multilingual webpage
How to change language
Before you start translating the content you need to define how your users will access the translated content. 
Although most of the time the content presented by default depends on the settings and preferences of the users, you need to define how the users can change the language to access your content. Depending on your business you might decide to offer this selection at the first interaction with your webpage (great option for online stores) or have a dropdown menu in the upper menu (most common convention).
Content to translate
Equally important is the content you'll present in another language. In particular you should be aware at least of:
Relevant content and links: Not all the content might be relevant to all your audiences. Make sure that the translated content is relevant for your audience. Review your links and make sure to point out that they may redirect to content in a different language. If you are an online shop, make sure that the products are available to the local market and also have the correct currency and date format.
Not all concepts might need to be translated: Depending on local preferences, it might be even correct to leave some words written in the original language. This is particularly common when it comes to a company name, a second review is sometimes necessary as keeping the original company names can be, in some cases, inappropriate, misleading or infringe local trademarks. We also offer legal translation solutions for trademarks and patents abroad. Check our related solutions here.
Legal content: Make sure to comply with local regulations and include all relevant information and sources.
Plugins and Technical Knowledge
Extending your reach can often involve providing your platform in a variety of languages. This, however, can prove to be challenging if you did not develop the plugins that you use. With our twenty years of experience in the industry, we are equipped to evaluate your platform and the plugins therein.
Evaluating: Through evaluation of your platform and plugins, we can help to determine if the content exists in a translatable state. We can also determine if this is not the case, and generally we are also available to advise our clients on how to proceed in this situation.
Source Code: If the plugins do not exist in a readily translatable state, then we may contact the developers of the source code to try and implement your requested linguistic changes at the code-level. Depending on your usage rights for the plugin, we may be able to change the source code for your specific platform's usage.
Which Languages
Translating a web page must be part of a developed marketing strategy. You should avoid putting too much effort in translating all your content for a market that you are entering discreetly. If you are an online store you might start with the products available for the target market instead of translating your whole range of products at once.
Avoid Automatic Translation
We can deny that online translation tools have helped users to communicate with each other, but relying on these tools, not only look unprofessional but also can deliver wrong and confusing information to your users. This is especially true for technical translation and small languages. Also these tools generally don't consider localisation of the concepts, words and expressions for the target language.
Contact us to be your Language Department.
Transform your document management and translation processes with our services. We offer professional advice to optimise your workflow, ensuring efficiency and quality in every aspect.
Entrust your translations to our team of professionals and reap immediate benefits in cost savings and resource management. Our secure, quality-managed process takes care of all vendor costs and eliminates management overheads, providing you with a stress-free experience.
Submitting your documents for translation is effortless with us. Choose from our secure email method or integrate seamlessly with your existing content management system for a streamlined process.
Our expertise in handling large-scale projects guarantees cost-effective management with top-tier translation solutions. Whether you require our comprehensive EN 17100:2015 translation management system, rapid machine translation, basic translation, human-assisted machine translation, machine translation post-editing, or a translation For Information Purposes Only (FIPO) – we have the right solution to fit your budget, process, and desired turnaround time. Plus, we welcome your feedback for further reviews.
Leverage previously translated documents to reduce both time and cost. For larger projects, we can integrate our translation and quality assurance processes directly into your organization, ensuring consistent, accurate results while further reducing costs and turnaround times.
Ready to start? Contact us here for personalised consultation, or visit our website to upload your document and receive an instant quote.