We are committed to deliver the best service and quality to all of our customers. 
We hold quality accreditations ISO 9001:2015 and EN17100:2015 which ensures the quality of our work and services. These accreditations set the standard for quality and accuracy in translation and language services.  It means that we can guarantee that services are fully certified. Our last accreditation process was in February 2022.
We obtained our quality certificates in translation for the first time in 2001 and we have successfully renewed them every year since then. All our employees are committed to our quality process and continuous improvement. 
ISO 9001 is the internationally recognized standard for Quality Management Systems (QMS).
It consists of standards and guides associated with management systems and specific tools such as audit methods. The ISO 9001 standard sets the requirements that a company's quality system must follow. The ISO 9001:2005 standard also requires documented processes and quality records that allow monitoring of the quality assurance procedure.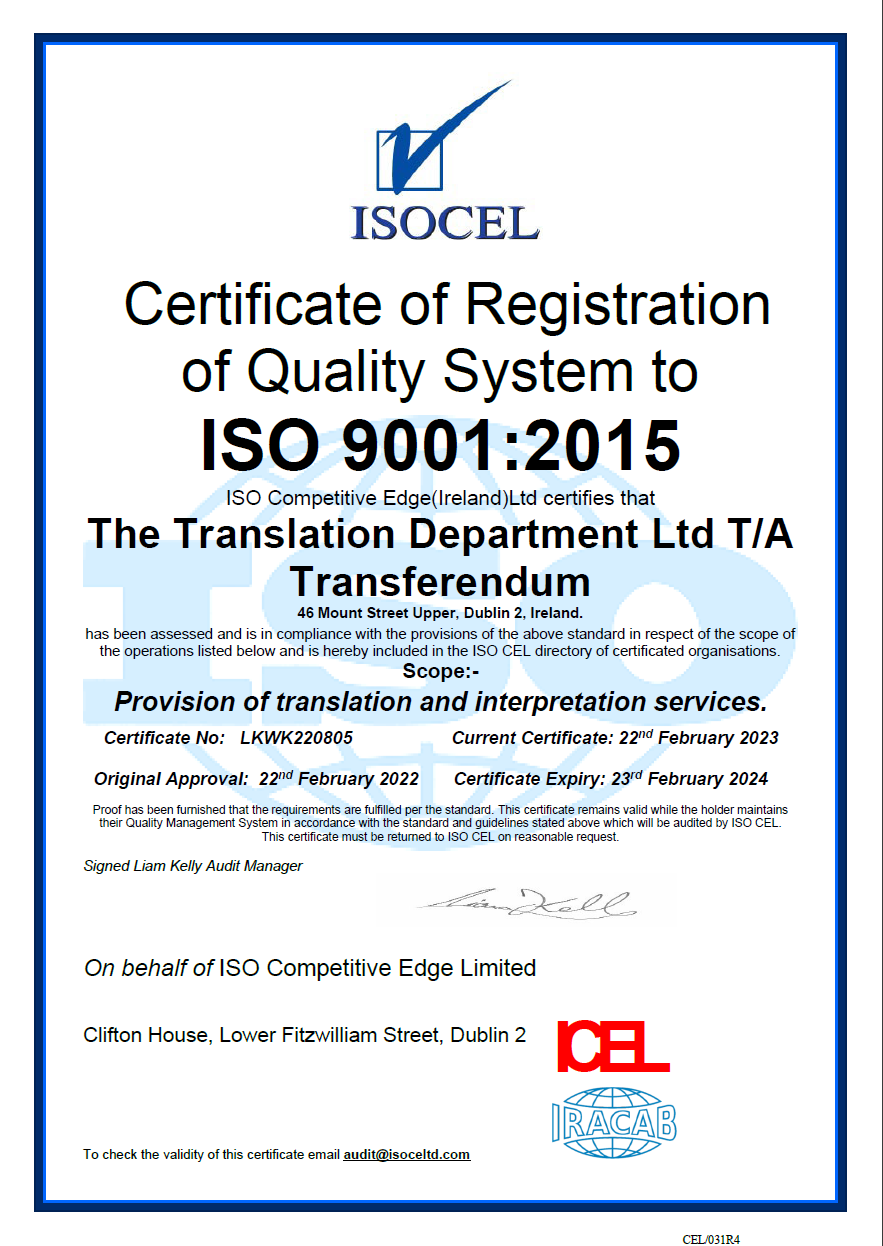 We are also members of the European Language Industry Association, ELIA. 
Elia is the European not-for-profit trade association of language service companies with a mission to accelerate our members' business success. Founded in 2005, we have become the leading trade association for the language services industry in Europe.
You can check our membership here.